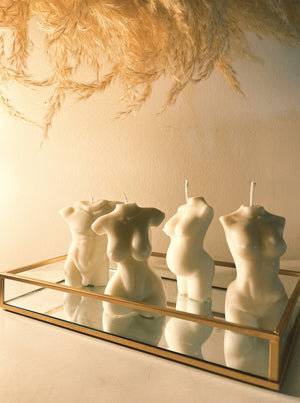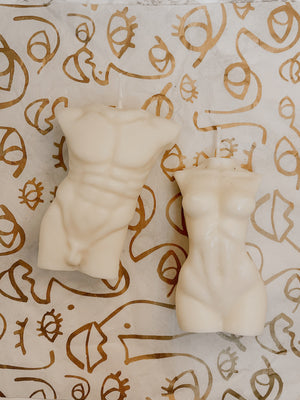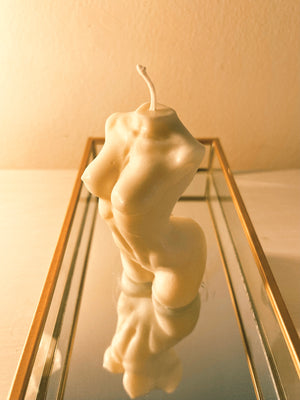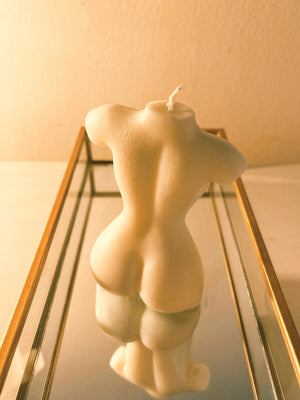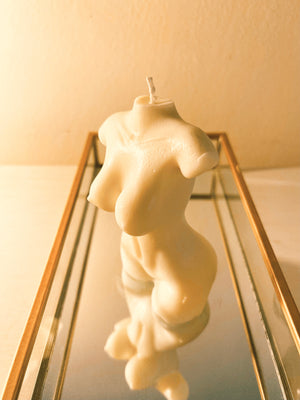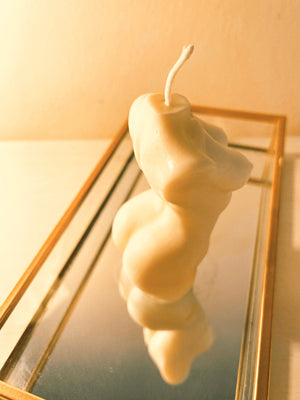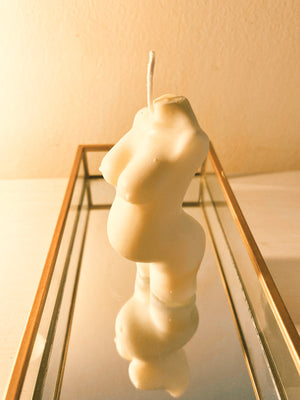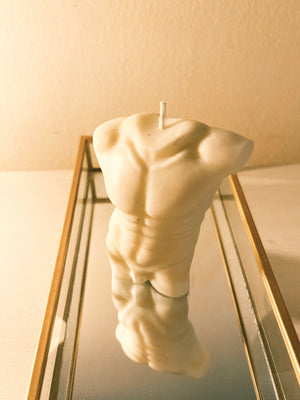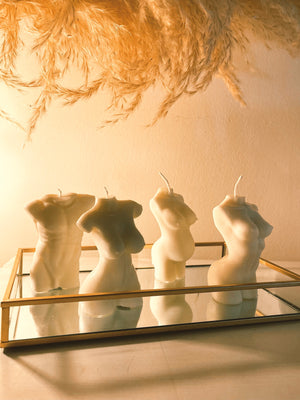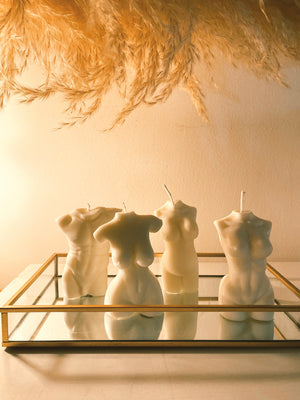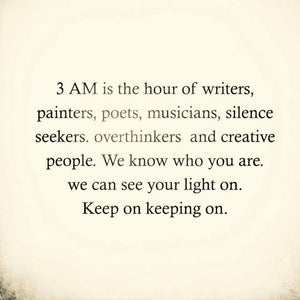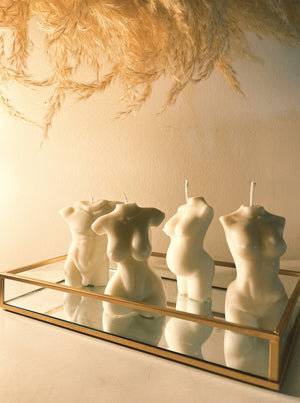 Candele The Bodies
"Perchè 3 a.m.?"
"Perche è sempre notte fonda quando lavoro, quando mi vengono le idee, quando provo,
fotografo, creo, distruggo."
Vi presento le mie candele The Bodies

Afrodite, Lucrezia, Mother, Boyfriend lies
100% handmade 
Caratteristiche:
Altezza: 13 cm
Larghezza: 6 cm
Peso: 100 grammi
Fragranza olfattiva: scegli tra lavanda, rosa selvatica e jasmine
Duratura quando accesa: 45 minuti (Ovviamente sono più candele d'arredamento)
Finitura: Naturale (Bianca/Beige Opaca)
Ingredienti: 100% Cera di soia bio
Anche lo stoppino è in cotone bio.
NB: Il processo di creazione impiega 24 ore quindi il vostro ordine richiede circa 1/2 giorni prima di essere evaso e spedito.